On this podcast Carolijn shares lots of her amazing stories about leading by example since she was a kid, becoming a champion and role model, mom, partner, entrepreneur, elite sporter and while she keeps enjoying the game through her amazing journey.
Carolijn Brouwer is one of the world´s best top sporters. Born in the Netherlands, she´s a multi-world champion in different categories in solo sailing, went to the Olympic Games 3 times and was a crew member with different roles in the Whitbread / Volvo Ocean Race around the world for 3 campaigns with Amer Sports, Team SCA and Dongfeng Racing. On the last edition she became the first woman in history to win the Volvo Ocean with her team DongFeng Racing.
Winner of the world sailor of the year price twice, she also participates in other competitive sports such as triathlon and marathons. She lives with her son and husband in Australia. She is also part of the Magenta Project, an entrepreneurial foundation to empower women and girls into the high performance sailing world.
Here is the link to the second Part of the podcast with Carolijn Brouwer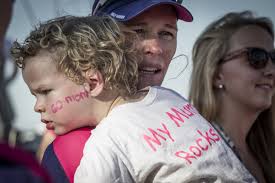 Check the links for your favourite audio platform for all the episodes:
Audio only, Follow me on:
Anchor: https://anchor.fm/winningattitude
Itunes – Apple Podcasts:https://itunes.apple.com/us/podcast/winning-attitude-actitud-ganadora/id1449619572?mt=2&uo=4
Google Podcasts: https://www.google.com/podcasts?feed=aHR0cHM6Ly9hbmNob3IuZm0vcy84OTZlZDY0L3BvZGNhc3QvcnNz
Spotify: https://open.spotify.com/show/2pl9F7O33GroLhK7IpArWK
Breaker: https://www.breaker.audio/winning-attitude-actitud-ganadora
Overcast: https://overcast.fm/itunes1449619572/winning-attitude-actitud-ganadora
Pocket Casts: https://pca.st/PtJ8
PodBean: https://www.podbean.com/podcast-detail/y34fc-838e3/Winning-Attitude–Actitud-Ganadora-Podcast
RadioPublic: https://radiopublic.com/winning-attitude-actitud-ganadora-G1Mlq1
Stitcher: https://www.stitcher.com/podcast/anchor-podcasts/winning-attitude-actitud-ganadora